DELMIA
DELMIA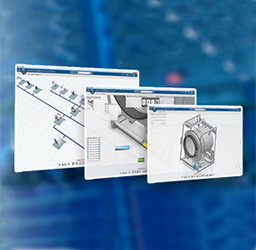 An integral part of the Dassault Systèmes 3DEXPERIENCE platform is the connection between the virtual and real worlds.
DELMIA, powered by the 3DEXPERIENCE platform, helps industries and service providers connect the virtual and real worlds of value networks to collaborate, model, optimize and perform.
Operational excellence requires harmony across the value network. DELMIA provides solutions to leverage the virtual world of modeling and simulation with the real world of operations to provide a complete solution to value network stakeholders: From suppliers, to manufacturers, to logistics and transportation providers, to service operators and workforces.